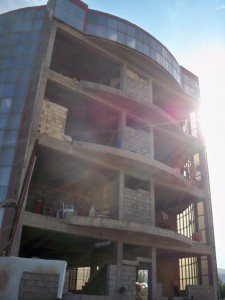 Yesterday I saw families here staying in uncompleted buildings – open on sides and winter approaching! A challenge to donate towards one tent (R 6 000.00)!
If the neighboring people can do it, we can also – your community, friends….
ONE TENT ONE FAMILY CAMPAIGN
Letter from neighboring country:
Dear brothers and sisters,
We are continuing to serve the Yazidi refugees in the South East provinces with all of our strength. But it's impossible for a few people or churches to deal with these enormous needs alone. So we have started this campaign to involve more of our brothers and sisters in the task ahead. We need your help.
We want to ask each congregation in Turkey to buy one tent. The cost for these tests is R6000 (including transportation).
If your congregation can accept this cost I am sure you will have met a great need. We will send you a photograph of the family that moves into the tent you purchased so that you can support the family in prayer.