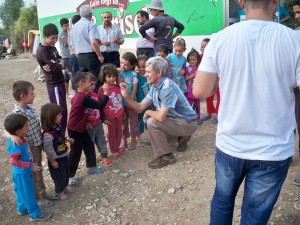 We are currently in the Middle East distributing food parcels!
Please support our work.
Global Relief (GRf) is in contact with groups in the Middle East who are working in Multitude camps for internally displaced people (IDP) and know best what the changing priorities of the IDP's are.
Current project: 3 000 parcels x R 250.00 to the Middle East, Iraq. Your donation towards the GRf Iraq emergency fund will enable us to partner with these groups in addressing the most urgent needs of survivors.